"We are God's masterpiece, created anew in Christ Jesus to do the good things he has planned" (Ephesians 2:10)
Welcome to the home of Kirkhill and Kiltarlity Churches. We are two rural congregations in the Highlands who are committed to living in the love of Jesus and making that love known to all in our communities. We are a family who love having fun together and honouring God in the way we live.
Our Sunday morning services are at:
10am in Wardlaw Church in Kirkhill
11.30am at Kiltarlity Church in Kiltarlity
We meet jointly for Café church on the first Sunday of the month during school term time
Listen to recent sermons.
Download the latest edition of The Anchor (Christmas 2017).
Services in March
Sunday 18th Mar: 10am Kirkhill; 11.30am Kiltarlity. Sunday Club at both services. Stated Annual Meeting follows both services.
Sunday 18th March: Messy Church Kirkhill 4-6pm.
Sunday 25th March: 10am Kirkhill; 11.30am Kiltarlity. Rev Tom Urquhart taking both services. Sunday Club at both services
Easter Services
Wed 28th March: 10.30am Tomnacross Primary School at Kiltarlity Church
Wed 28th March: 2pm Kirkhill Primary School at Wardlaw Church
Sun 1st April: 10am Kirkhill Easter Service
Sun 1st April: 11.30am Kiltarlity Easter Service
Sun 1st April: 6pm Evening Service with Communion at Kirkhill
Message from our Minister – Rev. Jonathan Humphrey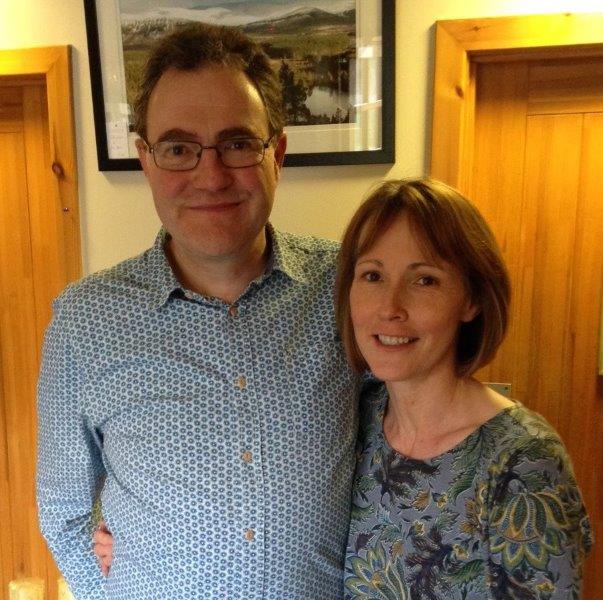 Dear Friends,
Over the past few months we have been focusing our attention on recovering our awe of God. The logo of the Church of Scotland is the burning bush that drew Moses aside in awe to hear God's voice and the call of God on his life (Exodus 3). The dictionary definition of awe is "a feeling of reverential respect mixed with fear or wonder." Moses experienced this feeling in the presence of God, and I find it amazing that the early founders of the Church of Scotland recognised that this awe of God should be part of the church's spiritual DNA. This was the case too in the early church.  We learn from the book of Acts that when the church met together in fellowship, "Everyone was filled with awe at the many wonders and signs performed by the apostles" (Acts 2: 43).
In the first few chapters of the book of Exodus, where we find the account of the burning bush, we also read the story of God's mighty (awesome) acts against an Egyptian Pharaoh who stubbornly refused to set God's people free from slavery.  The early church experienced this freedom too, not from physical enemies as such, but freedom from a way of living that cut them off from having a relationship with God.
In the encounter with the bush, Moses took off his sandals because God told him he was on holy ground (Exodus 3:5).  It is God's presence not the place or the bush that was holy or awesome.  When we are able to take time like Moses to regain our sense of awe, we can experience God's presence too. Easter affords most of us a little extra time, a holiday, a day off, to ponder what God has done.
For me Easter means being in awe of what God has done in sending His Son to die on the cross.  Jesus left his Father's side to come and make a way for us to be reconciled and reconnected with God the Father – to experience what Moses experienced; the heart thumping, leg shaking, combination of exhilaration and fear, of being in God's presence.  To be drenched in his love and acceptance that comes through the Holy Spirit (Romans 5: 5).   Moses decided to "turn-aside to see this great sight".  I would encourage us all to take time over these next few weeks, to ask God to enable us to experience His presence and recapture our awe of Him.  I look forward to hearing your stories!
With blessings for a joy-filled Easter,
Jonathan