Message from the Interim Moderator – Rev. Peter Donald
Dear friends,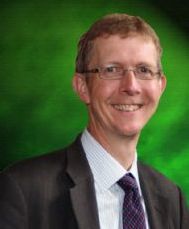 This morning's news told of the kidnapping of a bishop in Syria whom I met when I was there in Aleppo in 1995. Alas it's a tiny though nevertheless horrible part of the current Syrian crisis – and a reminder of there being nothing impersonal about struggles and suffering in today's world.  Whether or
not we know people caught up in the Boston bombing or the earthquakes in Iran and China, each and every human being are known and precious.  (How much we come to realise that when trouble comes close to us!)
I preached recently on a passage in John's gospel where people were asking hard questions. Quite right, for the next issue is what are the good answers?  People ask very reasonably, what is good religion; how important is faith?  How do we answer that? Around Jesus, and I suspect in many people's minds nowadays, understandably, feelings ran high that someone who is very fired up by their faith is dangerous.  They are potentially unstable, a firebrand who could cause damage as much as bring help. So are we just going to be moderate and reasonable and perhaps not too much one way or the other?  The food for thought is how Jesus dealt with this.
Jesus had a strong faith.  There was teaching that he was utterly committed to, an outlook on life which he would not compromise.  And his primary response to those who asked, is all this passion a good idea, was to say well, let's think about what actions have followed.  Certainly there are passions which are destructive, so let's use as the acid test of good believing the nature of the good life.  Jesus offered his own conduct up as a witness to what he held dear in his faith.
Well, I rather like this.  I believe it matters hugely how we live.  How we live is very much a sign of what we believe.  Yet as human beings we are remarkably good at masking realities.  It isn't just politicians who are good at flannelling!  So I offer you the challenge, which I know I myself am also challenged by.  How might I live well?  What faith, in God and in my fellow human beings, might encourage me to incarnate the best humanity?  How do my deeds speak to others?  Am I someone who believes only in me and my own prosperity?  Or do I not need to grow in generosity of spirit; to grow, offering love and service to my fellow human beings and the world in which we are placed?
Jesus gave an alternative to perpetually sitting on the fence on the one hand, and on the other to misguided passions or just shifting always with one's opinions and moods, i.e. being kind one day and rather miserable the next.  So he draws me to be led by him; so, vindicated by God through his death and resurrection, he lives to challenge us all.
Praying for you to be a blessing,
Peter