Message from the Interim Moderator – Rev. Peter Donald
Dear friends,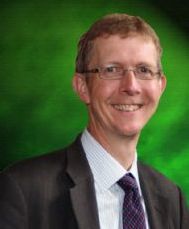 "There are many things you can do while you are waiting. Yet few of us would choose to wait if we could help it. The British are supposed to be famous for orderly queuing but are we really so patient nowadays? We want everything immediately. Having to wait is regarded as a great inconvenience.
Not so in the Bible. Revealed in the pages of the Bible is a religion of promise. And one thing about promise is that it does not deliver immediately. It involves waiting. So the Bible takes a positive view of waiting. This is not just waiting for the sake of it. Not just a matter of waiting around with no real purpose. About the kind of waiting that is commended in the Bible, on the one hand what you are waiting for is worthwhile. The other thing is that what you are waiting for does actually arrive. This is the season of Advent." (Ken Ross) I rather liked that. In Advent be reminded that God will not disappoint us. If our perceived best option is to force things on, or alternatively to give up, Christ's coming is to place before us first the vulnerability of a little child, on whose growth we have to wait and who awaits our love. My (and your) becoming more Christ-like requires patience. My (and your) rejoicing in how much we are loved simply asks us, before God, to open our eyes and ears.
That touches on THE Good News. But also very good news is that the waiting-time is nearly over in Kirkhill and Kiltarlity parishes for a permanent Minister of Word and Sacrament. Dr Jonathan Humphrey was voted in on 23rd November and so very specific preparations begin for his coming, with his wife Kate and their family. Because of important school timetables, his ordination will be most likely at the end of March 2015. So there's time yet (in what will be two distinct newsletters rather than the one "Parishioner") to spell out the details of that. In the meantime, I came across another piece which I thought most helpful – a short spelling out of how every one of us has a priestly role within the body of Christ.
"A priest is one who represents God on behalf of others, and others on behalf of God. But in reality, that was the original description of all of us. We were every one of us made in God's image to continue His work of making the earth flourish, and by our flourishing, give voice to the whole earth to praise God. All work was designed by God to be priestly work. It's not just professional clergy who are called by God, nor are they more pleasing or important to Him. Bible scholar N.T. Wright paints it thus: picture human beings as mirrors set at a 45-degree angle between heaven and earth. We were created to reflect God's care and dominion of the earth, and reflect the worship and gratitude of creation back to God. This is what we do when we work. You have a calling. You are gifted. You are a priest. This isn't just something that relates to volunteering at church. There is your daytime work, your parenting; wherever you are is where your calling gets lived out. When you start seeing yourself as 'ordained by God' to do the job you do, it'll put a smile on your face, a spring in your step, and add dignity to your work."
Be a blessing through this Christmas period!
Peter