Message from the Interim Moderator – Rev. Peter Donald
Dear friends,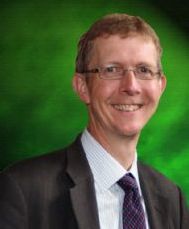 Seeing news that Luis Palau is back in Inverness shortly, it reminded me of how he held up a particular verse to guide the huge mission events he fronted.  It is in fact a verse which matters to us all, for it speaks in one sentence of what Jesus holds out to us in faith.  "I came", Jesus said, "that they may have life, and have it abundantly (or 'in its fullness')" (John 10.10).
God gives of Himself to us, committing love, assuring us of mercy and forgiveness, pointing for us the way to go, because it matters how we live. It is God's gift that we might live abundantly, knowing full measures of joy and peace and purpose. And this, so wonderfully, is God's gift to all sorts of people. It does not depend on our background or intellectual ability, nor is it only for those who can afford it. Jesus' passion to point people to himself was rooted in him being well aware that so many alternatives grasped at by the likes of you and me do not in the same way open up joy and peace and meaning. He offered himself as the one for us to keep close to on the good path, walking in the light. He offers himself still.
What do you believe in? Believe in Jesus who came to lead us into life! And see the church therefore existing primarily to sustain folk in that faith; to help people to discover faith; to help people to deepen faith. Why do you believe in the church? Believe in it because it is absolutely committed to Jesus' leading.
Here we are now moving towards the end of summer. Schools are back. Though you may still have holidays to look forward to, we are most of us back in life in ordinary. I write this to encourage you to be very clear what we are about in Kirkhill and Kiltarlity Churches. We are not about keeping buildings open, that is not our primary task. We are not about doing things as they have always been done, that probably is not very clever. We are not about hanging in there until there is no-one else, though pessimists try to point us that way. We have been excited by faith. We are a people of hope. We are those who know we are called to love as we have been loved by God, and though we are well aware therefore of our constant failings, we are impelled to go towards the ever greater freedom of being children of God; where we have let ourselves be trapped or tempted or just plain caught up in ourselves, that is not where we want to stay!
Believe in Jesus. Believe in the church. And help others to do just the same. Let good news come out of what you say and how you live!
Every Blessing,
Peter