Message from the Interim Moderator – Rev. Peter Donald
Dear friends,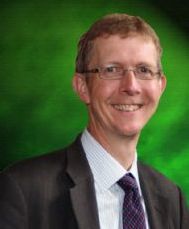 As we come into the month of December the shops undoubtedly are busier.  Plans are being made for travel, families coming together, the end of the school and college terms.  The days are getting ever shorter. I welcome the special focus the church can take on at Christmas, seeing it as not an escape from the ordinary but rather a special showing of how the ordinary can be lit up.
At the centre of Christmas is the gift, but not in the way commonly understood. Christmas is special not because a lot of money has been spent but because life itself is precious. Those of us who have had children have learnt that. A baby coming into a family is a wonderful thing (even though it makes great demands on us!).  You give of yourself, more perhaps than you have ever given, and there is much to be received. In truth, similar learning experiences are there for the taking with people of our own age, in family or in a friendship, sometimes most wonderfully through being neighbours just, but the Christmas story takes us most powerfully to a new-born child, born for us, whom we shall call Emmanuel, God-with-us. If we have got into the mode of looking down on others, concluding that others are a waste of space even, Jesus being human confronts us with the claim that in humanity God is to be seen.
So life is precious, human life is precious. We affirm that in the face of the knowledge of many problems thrown up around Bethlehem two thousand years ago, as also nowadays. Those who have survived the typhoon in the Philippines know how vulnerable we are, as indeed perhaps our own stories or what has happened down the road will also tell us.  While Jesus was treasured by shepherds and wise men alike, as well as by his own family, around him at all times there was violence and cruelty, poverty and unfairness. The fullest account of the Christmas story has as its overarching introduction that people might be viewed simply as numbers, as taxable units. Against that remorseless trend Joseph guarded Mary who guarded Jesus and God was so well pleased that the whole world needed to know about this. We are meant to care deeply about one another.
And so I wish you blessings at Christmas. The more we allow ourselves to sing out Jesus' story, the better. We will lose the plot less, the more we allow ourselves to stop in the darkness and be in quiet and simple awe before the mystery of how we come to have life and what therefore we long for and must work for (side with the angels! "peace and goodwill"!).  Christmas is not set up to take us into stress and financial overload! It is the time as the year comes to an end to push us back to considering what being human is about. He will "save us from our sins:" so Mary and Joseph were given to understand, and how much we need that, because we do get enmeshed, we do flounder, we do cause hurt, we do let the years rush by. We all can get that feeling, let's get Christmas over with. I suggest instead we delight in looking forward to it, and looking back on it, as a time to stop and to worship Christ and to be thankful and to be filled with hope.
Yours,
Peter