Message from the Interim Moderator – Rev. Peter Donald
Dear friends,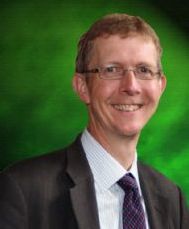 With summer well upon us and the holiday period approaching, newspapers regularly ask various people what they recommend as holiday reading. I'm conscious these suggestions as regularly pass me by! Nevertheless I want to share with you something I have been reading recently.
You may or may not be interested to read his book, but let me pick out just a little of what Jonathan Sacks has written in The Great Partnership: God, science and the search for meaning. Here's how he starts:
"If the new atheists are right, you would have to be sad, bad or mad to believe in God and to practise a religious faith. We know that is not so. Religion has inspired individuals to moral greatness, consecrated their love and helped them to build communities where individuals are cherished and great works of loving kindness are performed." (p.1)
And so Jonathan Sacks, now retired from being the Chief Rabbi, carefully picks his way through the various attacks on belief in the 21st century to defend the truth and beauty of trusting in God. "When a society loses its soul, it is about to lose its future" (p.2). Here is a Jew writing in the very best tradition of that ancient faith, witnessing to the one God of us all and showing how ancient Scriptures speak nowadays as powerfully as ever. Science is the search for explanation. Religion is the search for meaning. Because we are meaning-seeking animals, science alone is not enough.
I have not yet finished the book (for limits of time! though I'm also wanting to savour its riches), so here's just another tiny taster from a chapter he writes about "Relationships." God, he insists, above all takes us into thinking about and living through good relationships. The Bible from the start takes up the theme, about husbands and wives, parents and children, rivalry between siblings and so on. The faith story emerging is that as God is love – utterly loyal, committed to share in our lives, redeeming our solitude – so also society is built most solidly on the basis of love, the love of neighbour and stranger as well as of family. Alas the nightmare is where, because faith is seen not to matter, we have sex without love, promiscuity without limits, love without commitment, fatherhood without responsibility, children paying the price of relationships being unstable. For the notion of God being a caring father (or, in late Isaiah, also a comforting mother), and faith an entering into a marriage with God where God makes promises and invites us also to offer constancy, for better, for worse, takes us somewhere quite different. Jonathan Sacks is most certainly not naive about the complexities of modern life, or about historical failures in the name of religion; but he is upholding the prophetic witness. "Unless the LORD builds the house, the builders labour in vain." (Psalm 127:1)
With best wishes,
Peter